Audible is becoming more like Amazon Prime Video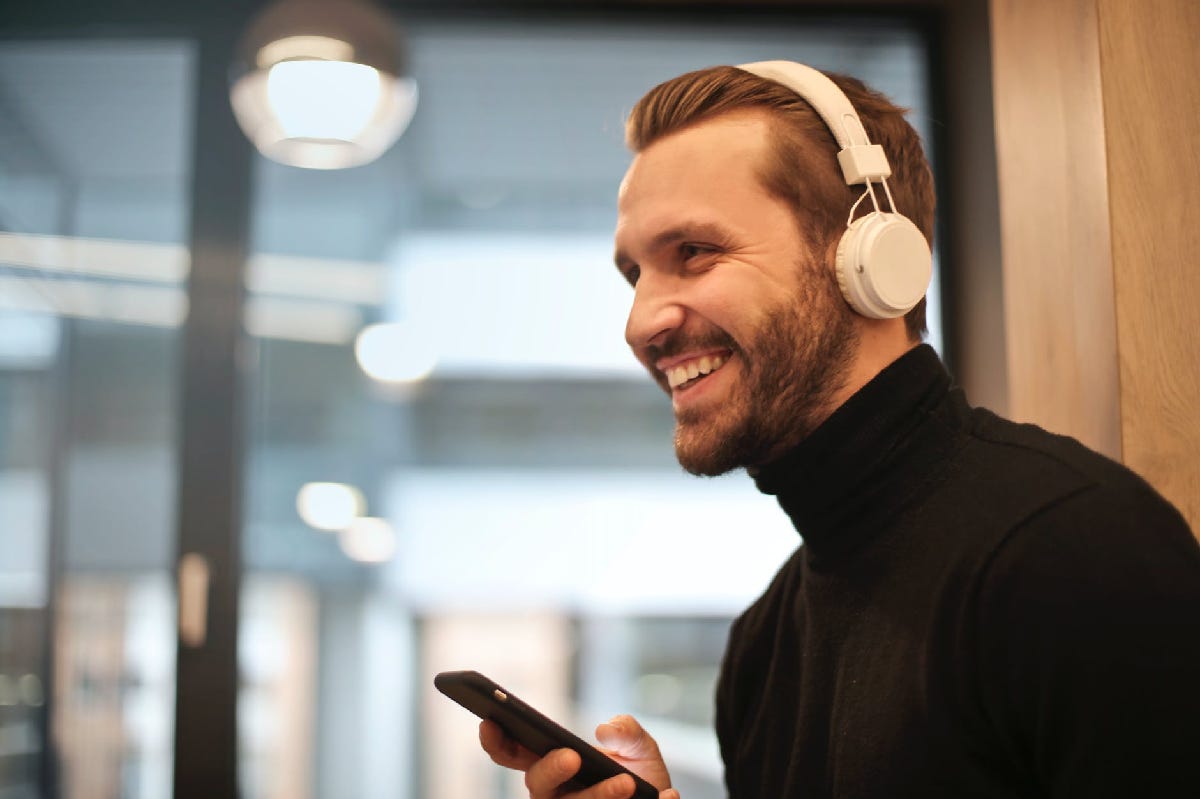 Welcome! I'm Simon Owens and this is my media newsletter. You can subscribe by clicking on this handy little button:
Audible is becoming more like Amazon Prime Video
It's been an exciting few months for Amazon-owned Audible. Earlier this year we learned that it had commissioned the production of several premium, exclusive podcasts. Then a few weeks ago several thousand podcasters received invites to submit their shows to Audible's podcast directory -- an indication that there will be a free listening layer to the app.
And then this week the company announced it's debuting a new subscription offering: for $7.95, subscribers get all-you-can-eat access to original podcasts and 11,000 audiobooks. While quite a few of those books are themselves Audible originals, I'm guessing the vast majority are licensed from outside publishers in some capacity -- in the same sense that Netflix licenses seasons of Breaking Bad or Friends.
Audible technically already has a $14.95 a month subscription, but that only provides you with "credits" you can use to purchase audiobooks a la carte. That's because Audible grew out of an antiquated system for selling books that dates back more than a century. Despite those limitations, Audible has secured its position as the dominant audiobook player in an industry that's grown substantially over the past decade.
This new subscription product is an indication that Audible wants to take that dominance to the next level. Many are describing this bundle as the audio equivalent of Netflix, but I actually think Amazon Prime Video serves as a better comparison. With Netflix, if the content you're seeking isn't included in its bundle, then you're out of luck. With Amazon Prime Video, I can watch its catalogue of both original and licensed shows, but I can also buy or rent virtually any show or movie in existence. Audible will have a similar dynamic in which audiobooks outside its bundle will still be available for purchase.
I don't think it's a coincidence that this news broke shortly after we learned that Spotify had posted a job opening for a head of audiobooks. Both companies anticipate a market for non-music audio that's significantly larger than it is today. Both are racing to offer the more compelling bundle. Spotify will not only include music in that bundle, but it also operates a free, ad-supported layer. I don't think we should be too surprised if Amazon responds with a super bundle that includes Amazon Music, Audible, and Amazon Prime Video.
Either way, I think we'll see a lot of money flooding into both the podcast and audiobook industries in the coming years. Just as Netflix triggered an arms race for premium video content, the audio wars will also lead to an investment boom. This will no doubt cause trickle down effects that benefit everyone already working in these industries and also lure lots of new players into the market.
Bottom line: it's a good time to be in audio storytelling right now.
Why news publishers shouldn't give up on Wordpress
The CMS space for publishing is crowded these days. For large publishers you have all sorts of publisher-focused platforms like The Washington Post's Arc and Vox Media's Chorus. For individual authors, there are extremely simply platforms like Substack and Medium that you can start publishing to in a matter of minutes.
A decade ago, the landscape looked completely different. If you didn't build your own custom CMS, you were probably publishing to Wordpress. Lots of publishers have abandoned Wordpress in the last few years in favor of newer, shinier platforms, but Ben May thinks they should stick with the open source software.
Ben is the managing director for The Code Company, a consultancy that provides Wordpress solutions for large digital publishers. In our interview, we discussed Substack's shortcomings, the reason so many new CMSes are on the market, and why he thinks Wordpress still outperforms so many other market players.
To access this case study and others like it, you need to become a paying subscriber to this newsletter. By doing so, you'll not only receive these case studies in your inbox, but you'll also be supporting the production of the free newsletter and podcast. You get awesome content that'll help you in your career and you'll be supporting an independent creator. Subscribe at this link and get 10% off for the first year:
What's better for publishers: social media or search engine traffic?
Longtime subscribers to this newsletter know that I run a private Facebook group where people can ask me questions. Occasionally I like to answer their questions in the newsletter. Jonathan Rick asks:
Which matters more today: Traffic from social media, or traffic from search engines?
That definitely depends on what you hope to get out of the visitor. Search engine visitors tend to be very transactional in nature. They're seeking out something very specific and will likely bounce off your website the moment they find that thing. 
If you monetize your site through programmatic advertising, a Google visitor can be just as valuable as a social media visitor -- perhaps even more so if you're utilizing contextual Google Adsense ads. 
Google search is also helpful for ecommerce verticals that monetize through affiliate ads, since most consumers start their product research on Google. My guess is that search engine visitor generate a lot more revenue on Wirecutter compared to the rest of the New York Times website.
Social media traffic is better for establishing more longterm relationships with readers. A Facebook referral is probably more likely to convert into a newsletter subscriber compared to a Google referral. Publishers that monetize primarily through paid subscriptions often benefit more from social media traffic versus search search engine visitors.
Social media traffic, for the most part, is less reliable at driving product sales. Your Facebook post linking to a ranking of the best gaming laptops will be exposed to a large number of people who aren't actually in the market for a gaming laptop. That is, of course, unless you're using Facebook retargeting to target users who visited a product page without buying anything. But that's an entirely different kind of Facebook traffic.
Will the subscription bubble burst?
That's a question from Rich Gall.
I don't know that I ever subscribed to the notion that there is a subscription bubble. Think of what life was like pre-internet. Aside from a few print tabloids, if you wanted access to content, you paid for it. With magazines and newspapers, you either bought an individual copy or subscribed. Cable? Movies? Albums? Books? You paid for all of them. Yet in all my reading of media industry history, I haven't come across many examples in which media executives fretted about payment fatigue.
The rise of digital subscription platforms is, in a lot of ways, simply a return to the norm. Sure, the delivery mechanism is different, but really we're just asking people to pay for the stuff they've been paying for for the past 100 years. In some cases, we're actually delivering more value. It used to be that you paid $15 for a single music album. Now, for a $10 Spotify subscription, a person gains access to every song ever recorded.
This discussion reminds me of the debate over "subscription fatigue" -- another supposed trend that I find highly questionable. The argument goes that the average consumer will only subscribe to three categories of news content: national, local, and niche. And because of this, only a few winners -- The New York Times, Wall Street Journal, etc… -- will lock down the vast majority of these subscriptions, leaving the rest of the news media with leftover table scraps.
There are 378 million native English speakers in the world; let's say half of them subscribe to just one publication, on average. That's 189 million subscriptions up for grabs, and if you add up the subscription numbers for New York Times, Wall Street Journal, and Washington Post -- three of the most successful subscription publishers -- then that's still only 5% of the total number of potential subscribers out there! Even if you take the "subscription fatigue" argument at face value -- which I really don't -- then it still doesn't make mathematical sense!
Has Trump's exec order on TikTok and WeChat had any impact on their popularity?
That question comes in via Nikolai Blackie.
I doubt that either of these platforms saw a hit to their adoption. I have, however, seen reports that lots of popular TikTokers are girding themselves for a possible TikTok ban by encouraging their followers to subscribe to them on other channels, typically YouTube.
Many of them were probably planning to launch YouTube channels anyway, but Trump's executive order gave them a news hook to make their call-to-action more resonant. And as a big proponent of platform diversification, I'd say this was a pretty smart move on their part. Most of YouTube's biggest stars today, after all, were former Vine stars. 
Want to ask me a question I can answer in this newsletter?
I have a secret Facebook group that's only promoted to subscribers of this newsletter. I try to post exclusive commentary to it sometimes and have regular discussions with its members about the tech/media space. Go here to join. [link]
Other news
A few years ago, digital media companies were flush with enough VC cash to make a go at international expansion, but those markets ended up being a lot harder to penetrate than anticipated. [link]
"Six-year-old Diana's YouTube presence is already unfathomable. She counts six Diamond Play Buttons across 14 channels that boast 143 million collective subscribers and roughly 5 billion monthly views." [link]
Warner Music Group bought an Instagram meme network for $85 million. Sure, 3 billion views a month is impressive. But those views were entirely driven on Instagram and the company appears to merely curate other people's content. I think Warner Music Group overpaid. [link]
A look at The Economist's weekly editorial meetings, which are a lot different than most editorial meetings because The Economist has no bylines and operates as sort of a Borg-like hive mind. [link]
Another publisher tries its hand at developing its own product line. It's great in theory, but I think a lot of publishers will find this logistically challenging with limited payoff. [link]
Do you like this newsletter?
Then you should subscribe here:
Simon Owens is a tech and media journalist living in Washington, DC. Follow him on Twitter, Facebook, or LinkedIn. Email him at simonowens@gmail.com. For a full bio, go here.
Image via Pexels