Can Amazon become a major player in the podcast wars?
Both Amazon Music and Audible are paying big advances to fund their own exclusive shows.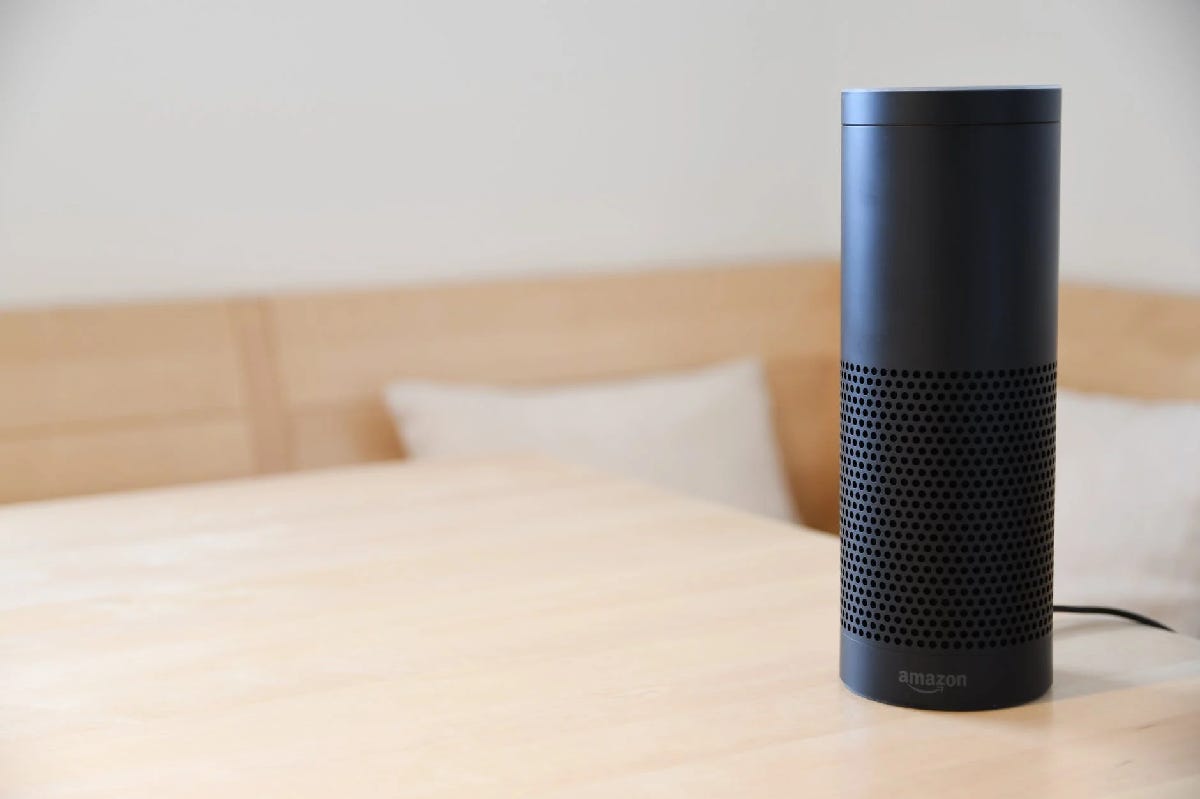 Welcome! I'm Simon Owens and this is my tech and media newsletter. You can subscribe by clicking on this handy little button:
From the very moment Spotify made its shocking announcement that it had secured an exclusive licensing deal with Joe Rogan, people began openly wondering how Apple would respond. Surely it wouldn't just stand by and let Spotify swoop in and steal the user base it spent the last 15 years building?
And sure enough, Bloomberg reported that same week that Apple was looking to hire an executive to head up its original podcast initiatives. Except when I actually read through the article, I couldn't find many new developments that hadn't already been reported back in January when Bloomberg broke the news that Apple was in talks with several production companies about developing exclusive shows. The fact it hasn't announced a single green lit project in the intervening four months shows that it really is not in a hurry to launch a counterattack on Spotify.
Given that all eyes were on Apple, I can't be the only one who was surprised to see Amazon signal a major move into the podcast space. Or rather, several major moves. First came the news, reported by Bloomberg, that Audible, Amazon's audiobook platform, had already purchased podcast seasons from documentarians and major celebrities like Kevin Hart and Tiffany Haddish. That same article revealed that Amazon Music, a separate division within the company, had also been in talks to launch exclusive podcasts on its platform. From the looks of it, these two podcast enterprises would operate independently from one another.
And then this week Axios broke the news that "Amazon is looking to invest in localized podcast content." It's unclear what was meant by the word "invest" -- would the company be giving grants to local podcast operations to allow them to expand their programming or taking full ownership of the content? -- but the strategy is geared toward allowing Alexa to offer up more personalized content to its users when they ask it for news updates.
So what are we to make of all these sudden developments? Does Amazon actually have what it takes to put up a serious challenge to Apple and Spotify's market share in the podcast space? Is there a future where Amazon could even emerge as the king of podcasting?
It's probably most useful to address each of these platforms individually. Let's start with Audible, which appears to be the furthest in its negotiations to secure exclusive content.
First I should acknowledge that this isn't Audible's first time at bat with trying to build a network of podcasts on its platform. I actually wrote about its previous attempt a few weeks ago:
In 2016 it launched a service within its app called Channels. It didn't refer to the shows in this section as "podcasts," but that's basically what they were.

One of the shows in channels, "Ponzi Supernova," managed to land the only post-arrest audio interview with Bernie Madoff, and it was extremely good. Another show, hosted by therapist Esther Perel, went on to become a huge hit, though I don't know if its popularity stemmed from its Audible run or when it branched off later as a free podcast.

The pricing for the service was a little confusing. You got access if you had a standard $14.95 Audible subscription, but you could also subscribe just to the Channels section for a mere $4.95 per month. I also seem to remember that you could access the podcast section with an Amazon Prime subscription.

It's hard to say how successful Channels ever was, but by 2018 Audible eliminated most of the roles within this division, and I don't think it's producing any new podcasts. I just checked the app for the first time in a while, and though I could find individual podcasts by conducting searches, there doesn't appear to be a place in the app where they're housed in one place.
Why does Audible now want another bite at the apple? Who's to say. But it'll likely face some of the same challenges it encountered the first time around. For instance, I think it could have a difficult time cementing itself as a podcast listening destination.
Part of the brilliance of Spotify's strategy is that it isn't just the exclusive app through which you can listen to stars like Joe Budden and Joe Rogan; it also hosts virtually every other podcast that's distributed through free RSS feeds. I can also use it to listen to the latest episodes of This American Life or Slate's Culture Gabfest. That combined with its library of every song in existence makes for a fairly compelling bundle, especially since you don't even have to pay to access it.
Audible doesn't have that same kind of offering. During its last podcast experiment, it never offered any content outside the shows it licensed, and we've seen no reporting so far that it plans to open its app to all publicly available podcast feeds. This means its users would still need to switch between multiple apps if they want to listen to all of their favorite shows.
That being said, Audible has one thing going for it that, say, Luminary doesn't: it has millions of already-existing users. Audiobook listening has been growing like gangbusters over the last few years, and new data from the Association of American Publishers revealed that it's the only book category that's continued to increase its sales during the Covid-19 crisis. Audible's been the primary beneficiary of all this growth. With millions of users already regularly opening the app to listen to longform audio content, I can't imagine it'd be too hard to place a few premium podcasts in front of those users and get them hooked on the service.
Its pricing strategy may also be questionable. If I were in Audible's shoes, I'd make the podcasts free to all of its already-existing paying users, thereby creating more incentive for them to use its app over competitors. After all, Amazon is famous for bundling services together to create more value. That's why an Amazon Prime subscription gets you both two-day delivery AND access to a huge library of free movies and TV shows.
But according to the Bloomberg piece, Audible is considering allowing users access to only two podcast shows for its $16.95 per month subscription, and then also allowing users to purchase individual shows a la carte. It's also mulling a separate option that allows one to subscribe just to the podcasts. This approach to pricing seems overly complicated, to say the least, and that can be a real problem when most consumers are already skeptical to the idea that podcasts are a product worth paying for. Don't believe me? Just ask Luminary.
Next there's Amazon Music. It faces the same challenges as Spotify. Namely, how do you generate a profit when 70 cents of every dollar is going right back out the door in music royalties? If it can get its users listening to non-music content, then that might strengthen its negotiating position with the music labels. It could also produce further incentive for customers to pick it over a Spotify or Apple Music for their music streaming. Of course, with most Amazon Music streaming occurring over Alexa devices, it's difficult to see how a podcast network would fit within its value proposition.
Speaking of Alexa, there's the final news that Amazon is "investing" in local podcast content so that it can strengthen Alexa's personalized news and sports offerings. It's difficult to assess its strategy without hearing more details, but it seems like it'd be expensive to scale. There are 3,000 counties in the U.S. alone. If it offered up $100,000 per year to launch a daily news podcast in each county, that'd cost the company $300 million annually. Amazon has a lot of money to throw around, but I have a hard time imagining it's willing to sink that amount of cash into this kind of project.
So let's go back to our original question: can Amazon compete with Spotify and Apple to become the king of podcasting? It seems clear, thus far, that it doesn't want to. Instead, it wants to compete around the edges of the industry, using podcasts to strengthen its value proposition for already existing products. While Apple should certainly consider Spotify as a threat to its dominance in the space, I don't think it should worry about a Jeff Bezos-led encroachment just yet.
Do you like this newsletter?
Then you should subscribe here:
Simon Owens is a tech and media journalist living in Washington, DC. Follow him on Twitter, Facebook, or LinkedIn. Email him at simonowens@gmail.com. For a full bio, go here.
Image via Pexels