Will 10 million people pay for personal essays?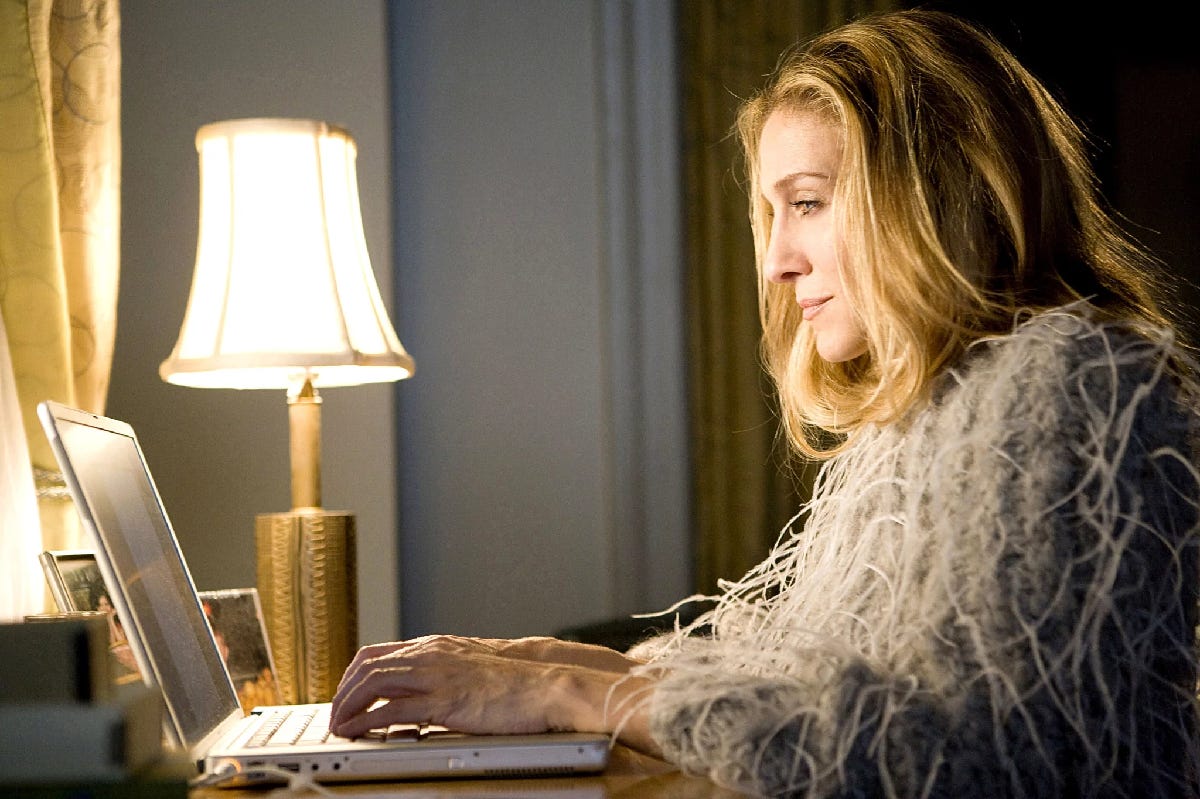 Welcome! I'm Simon Owens and this is my tech and media newsletter. You can subscribe over here. Or just click on this handy little button:
Will 10 million people pay for personal essays?
Last week I posted a tweet thread that you should check out. It starts with a screen capture of a headline for an article that appeared behind Medium's paywall. This article fits into a content category that I've noticed is proliferating on Medium. It's what I call "shitty personal advice column."
In fact, anytime I see someone bragging about how much money they're making through Medium's partnership program -- which allows users to place their content behind its paywall and get paid for the amount of engagement it generates -- I then click on their user profile to see what kind of articles this person is regularly producing, and it almost always falls under this category. Often, the person is publishing upward of two or three articles a day, with each headline over-promising and under-delivering on its premise. 
And this makes sense. If you're going to make real money on a platform that's doling it out based on the amount of engagement it receives, you'll need to produce a high volume of low calorie articles that require very little original research and contain clickable headlines. And with engagement being one of the required metrics, you'd want to stick to inspirational content, with the kind of shareable aphorisms that can be found in most career advice columns.
Which is all fine and good, but here's the thing: Medium CEO Ev Williams has stated his goal is to reach 10 million paying subscribers. No text-based platform has attracted that many digital subscribers. The New York Times only has about 3 million. So can you get 10 million people to pay up to $5 a month so they can be flooded with a high volume of dashed-off columns that were written and published in the span of a few hours? 
Of course it's worth mentioning that Medium has hired dozens of editors who solicit freelance, reported pieces from professional writers. But in that sense it's merely reproducing the work product that you see on every magazine website in existence. If Medium is to truly scale, it'll be on the back of its partnership program. And I just don't know how many times Medium subscribers will want to read essays bragging about how a Medium writer generated five figures in a single month on Medium.
YouTubers are outpacing television shows in viewership
Tubefilter has an article out noting that the YouTuber Mr. Beast hasn't produced a single video in over a year that's received fewer than 10 million views. 
Think about that for a second. 99% of shows on television receive fewer than 10 million viewers. And yes, I know that it's not exactly apples to apples to compare an on-demand, free medium like YouTube to television, which charges its viewers a monthly subscription and bases its ratings largely on live viewership.
But still! The production costs for a Mr. Beast video are well below what it costs to produce a reality television series, much less a premium show like Game of Thrones or even the Big Bang Theory. It really is amazing to contemplate the power and influence wielded by the internet's biggest stars, many of whom would have never succeeded in mainstream Hollywood.
The mysterious news app traffic bump
Right around the time that Facebook decided it would pivot away from news, publishers started noticing a very consistent uptick in traffic referrals from news aggregation apps. They're still scratching their heads as to why.
I doubt it's a coincidence that publishers started seeing this traffic increase in the wake of the 2016 election, when people were starting to grow seriously disenchanted with the role social media played in spreading misinformation. I could see the appeal of turning to an app that employs real editors and curates mainly mainstream news sources.
Also, both Apple and Google took major steps to integrate their news apps into their mobile operating systems. That probably drove a lot of use and adoption.
The synergies of the New York Media/Vox Media merger
I've been reading a lot of the analysis on the Vox/New York merger announced last week, with two good pieces coming from Nieman Lab and Digiday.
While of course audience scale has to play a large role in the motivation behind the merger, I like thinking about the different things each media company brings to the table that the other company doesn't have. Namely:
What Vox Media brings to the table:
A large podcast network. Sure, New York dabbles in podcasts, but Vox has 150 and counting, generating what Marty Moe told me is a solid eight figures in revenue.

Tech coverage. There's The Verge and Recode. Sure, New York covers tech in Intelligencer (I've even written a few pieces for them), but it's nowhere near the breadth of coverage that you see on Vox properties.

A huge video operation. Vox has been killing it on video, not only through its YouTube channel, but also by selling shows to services like Netflix and Hulu.
What New York brings to the table:
A nascent digital subscription business. Sure, it only launched within the last year, but Vox Media has only dabbled in memberships, and New York has a huge head start.

Ecommerce. Vox does some ecommerce through its publication The Goods, but New York Media's The Strategist has created a sizable sales funnel.

A print magazine! Yes, I don't know if Vox actually cared about this vestigial operation, but hey, maybe it helps their ad sales team a little if they can throw a glossy print ad into a large advertising buy.
The horrors of freelance web journalism
By now you've probably seen this horrifying tweet thread revealing the pay rates at some digital publications, but I thought I'd point it out anyway. I actually wrote recently about why making a living as a freelance web journalist is so difficult. 
Thanks for sticking around
I know my newsletter production has slowed in recent months, but I'm hoping to start producing again at a steady clip. I have newly recorded podcasts and a few article ideas in the hopper. Watch this space for more.
***
Did you enjoy this newsletter? Then you should subscriber here:
Simon Owens is a tech and media journalist living in Washington, DC. Follow him on Twitter, Facebook, or LinkedIn. Email him at simonowens@gmail.com. For a full bio, go here.