Did theSkimm try to expand too quickly?
It took on too much VC investment and tried to pivot to video.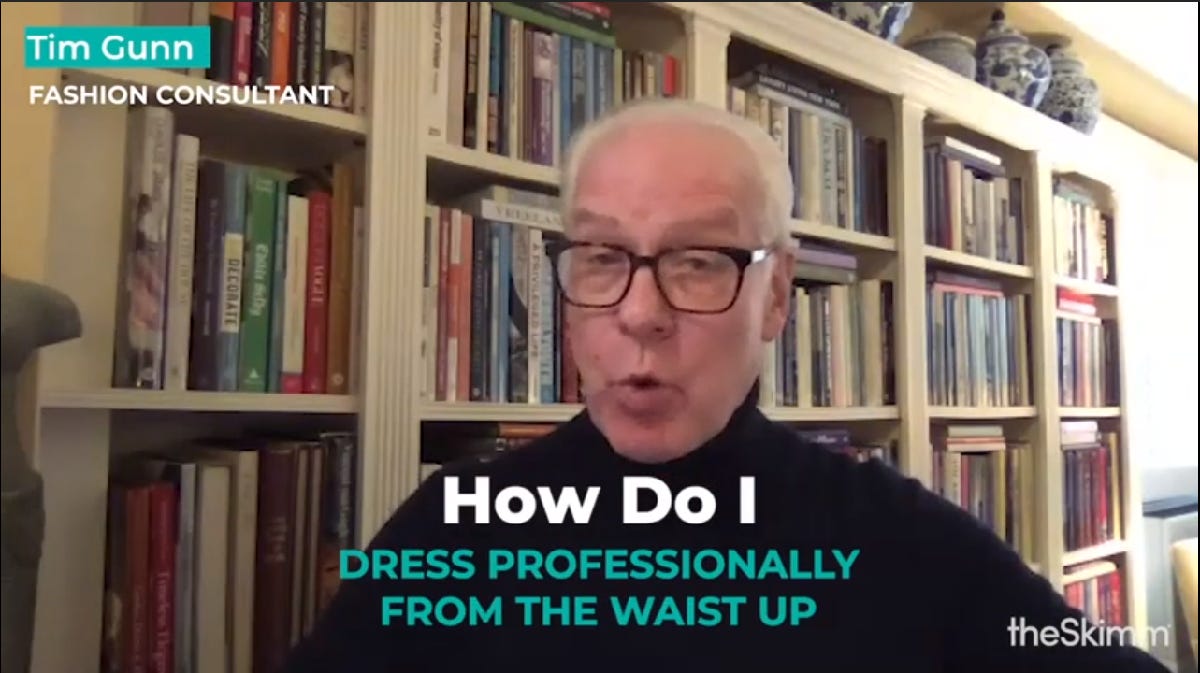 Welcome! I'm Simon Owens and this is my tech and media newsletter. You can subscribe over here or just click on this handy little button:
With the near daily announcements of media layoffs over these past few weeks, it's difficult to read too much into the news that a particular outlet is letting workers go. As has long been established, advertising budgets are among the first line items to be affected by an economic downturn, so media companies often fare particularly badly during recessions.
But when the Wall Street Journal reported earlier this month that theSkimm, the media company that started as a daily email targeted toward Millennial women, was laying off 30 members of its staff, the story piqued my interest. For one, 30 employees represent 20% of its entire headcount, which is a particularly steep cut for a media outlet only two months into a brand new recession. As a point of comparison, BuzzFeed just announced it was furloughing 68 of its employees, representing 4% of its workforce. 
What made it even more notable, however, is that back in November Business Insider reported that theSkimm was looking for a buyer -- never a good sign that a young media company is confident in its longterm health. The Business Insider piece noted that theSkimm's flagship newsletter had been stalled at 7 million signups for about a year; it had been growing at a rate of about a million subscribers each year before that.
So it seems like the current recession may have only exacerbated the company's existing business challenges.
Does this mean that news consumers have lost interest in what theSkimm has to offer or that it no longer puts out a good product? Not exactly. Instead, I think these recent developments suggest that the outlet fell victim to the same mistakes made by companies like Mashable and Mic; namely, it took on too much VC money too early, which caused it to expand outside its core business just so it could justify its lofty valuations.
I think it's important to note upfront that theSkimm is an innovative company that was well ahead of its time. It launched its daily newsletter in 2012, back when most of the media was still enamored with Facebook and well before the newsletter renaissance that began a few years later. And it built an enormous fanbase because it managed to home in on a constituency that was ill-served by most news organizations. 
It was founded by Carly Zakin and Danielle Weisberg, two 20-something NBC producers who met on a trip to Rome. Together, they became obsessed with the idea that there were millions of educated women across the U.S. who were too busy to follow every turn of the news cycle and would benefit by a conversational summary of each day's current events. Their hypothetical consumer was a female friend of theirs who worked in finance; they decided the newsletter would go out at 6 a.m. because that's when their friend commuted to work .
Zakin and Weisberg pitched the idea to hundreds of investors, but none showed interest. "Everyone was like, 'Email is dead—this is a really bad idea,'" recalled Zakin in a podcast interview. So they quit their NBC jobs and decided to bootstrap it -- in the true sense of the word. They only had a few thousand dollars in savings between them, and after running out of money they went into significant credit card debt.
In their relentless efforts to get the newsletter in front of influential readers, they emailed Hoda Kotb from the NBC morning show Today. A few days later Kotb gave theSkimm a shoutout on air, and the newsletter jumped from a couple hundred subscribers to several thousand. From there, its following steadily grew, and theSkimm was able to secure a small seed investment to keep it going. Within a year, it had 100,000 subscribers.
As theSkimm's reach grew, Zakin and Weisberg started attracting more and more media coverage, and the newsletter picked up endorsements from celebrities ranging from Oprah to Shonda Rhimes. Eventually, major brands like Starbucks and JPMorgan Chase came on as sponsors. To scale more quickly, theSkimm launched an ambassador program that distributed rewards to fans who signed up 10 or more friends to the newsletter. It was soon growing by a million email addresses a year.
With all that positive coverage, the company of course attracted interest from VCs. This was an era, remember, when VCs were convinced media companies could experience hockey stick growth, and so they threw money hand over fist at the industry. In 2016, a group of investors gave theSkimm $8 million at a $55 million valuation, and a year and a half later another group invested $12 million at a $100 million valuation. According to Crunchbase, it raised over $28 million in total across its various funding rounds. 
At this point, theSkimm was doing little in the way of original reporting. Its core product was a daily email that consisted of 100-word summaries of each day's news. I can't imagine that it takes more than a handful of editorial staffers to compose. What, pray tell, would its $28 million in venture capital actually fund? If you guessed a "pivot to video," then come and collect your prize! "SkimmStudios, as the in-house studio will be called, will begin producing short-form videos by the end of the year," reported AdAge. In 2017, Nieman Lab reported that it had launched multiple video series on Facebook Watch.
I recently checked out theSkimm's video offerings on YouTube and Facebook. Its YouTube channel hides its subscriber count, but theSkimm uploads a video to it once every few days. Of the 11 videos posted in the last month, not one has cracked 300 views, and several have attracted fewer than 100. Surprisingly, this is despite the fact that theSkimm has exclusive footage from pretty big stars. A video that features Project Runway star Tim Gunn only has 200 views as of this writing. The YouTube channel has been fairly active for two years and yet hasn't even hit 1 million total views. Its most popular video has 69,000.
The situation doesn't seem much better on Facebook. The two Facebook Watch series namechecked in the Nieman Lab article -- 'Skimm'd With and Get Off the Couch -- haven't put out new episodes in two years. The company still regularly posts videos to theSkimm's Facebook page, which has 1.1 million likes, but there aren't many breakout hits. The most popular video posted in the last month has 47,000 views. Most of them don't hit 10,000.
To be sure, theSkimm has expanded into other verticals as well. It launched a mobile app that costs $2.99 a month to use; as far as I can tell, its main draw is that it adds important events to a subscriber's online calendar. It rolled out a Q&A texting service that allows paying subscribers to ask theSkimm staffers questions. It started publishing standalone guides that range from Vox-like explainers of news events to roundups of lifestyle tips. It also diversified into ecommerce, offering up product recommendations on everything from kitchen appliances to Mother's Day gifts. 
It also launched a daily evening podcast called Skimm This. I listened to an episode and found it to be a great companion product to its newsletter. A host essentially runs through a handful of major headlines from the day, providing a short summary for each. It's 10 minutes long and doesn't seem to be a heavy lift from a production standpoint.
While combing through various theSkimm offerings, I kept coming back to the same question: why did this company have 130 employees? I couldn't imagine the newsletter and guides were produced by more than 10 people. The podcast and videos, given the production levels I observed, couldn't have required more than another 10 or so employees. If it allotted 10 more for the advertising/business side, and another 10 for the product/tech operations, then we're still at only 40 employees total.
I went to LinkedIn and searched for employees of the company. I then created a rough tally of each person's role. Of the 108 positions I counted, 11% were dedicated to admin/HR, 13% to editorial, 14% to marketing, 27% to business/advertising, 10% to videos/podcasts, and 26% to product/tech. What I found most striking was that, for a company known primarily for its content, only 29% of its staff seemed like it was dedicated to content production (with the obvious caveat that my tallying system was imperfect).
Now compare theSkimm to two similar companies: Morning Brew and The Hustle. Like theSkimm, they specialize in summarizing each day's news in a conversational style. They also utilized ambassador programs to scale their subscriber numbers and monetized through a mixture of sponsorships and subscriptions. But they took on a lot less in investment. According to Crunchbase, The Hustle only took on $1.3 million in seed money and Morning Brew is completely bootstrapped. Both have full-time staffs that are half the size of theSkimm's.
Am I comparing apples to oranges? Maybe. But after all my research for this column, I can't help but think that theSkimm took on too much VC investment, and in trying to justify its huge valuations, it lost focus on its core product. And as too many digital media companies have learned in recent years, venture capital will fund your expansion for only so long before the money dries up. Once it does, all the lofty valuations in the world won't save you from mass layoffs, a firesale, or, even worse, extinction.
Do you like this newsletter?
Then you should subscribe here:
Simon Owens is a tech and media journalist living in Washington, DC. Follow him on Twitter, Facebook, or LinkedIn. Email him at simonowens@gmail.com. For a full bio, go here.
Image via YouTube